Innovative Aesthetics is a tranquil environment blending medical procedures with the pampering side of a spa.
788 8th Ave SE, Suite 102
Cedar Rapids, IA 52401
319-365-7721
Fax: 319-363-9004
info@iamedicalspa.com
Monday 8AM–5PM
Tuesday 8AM–7PM
Wednesday-Thursday 7AM–7PM
Friday 7AM-5PM
Saturday Closed
Sunday Closed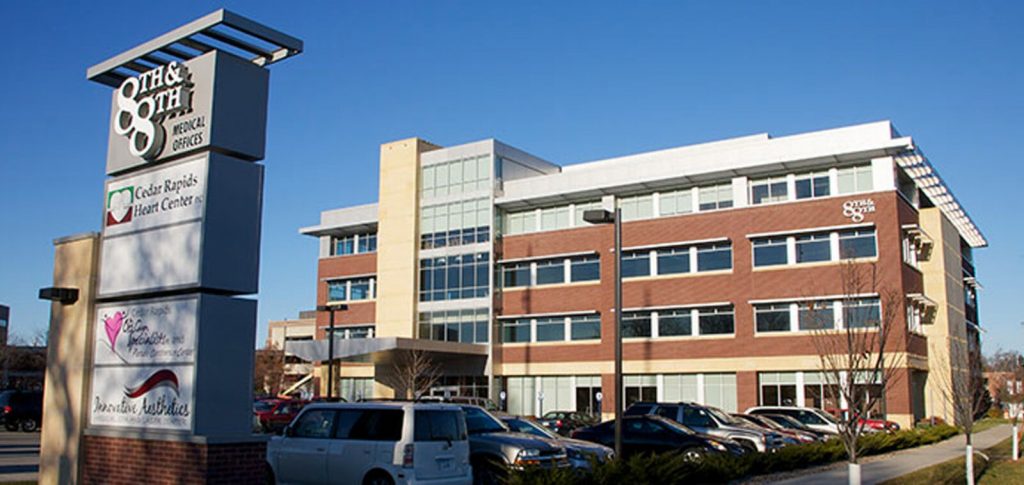 Check In
If you are visiting our center for the first time, please arrive at least 15 minutes before your scheduled appointment so you have time to check in, complete your paper work, and relax before your treatment begins. If you are a repeat patient, please arrive at least 5 minutes before your scheduled appointment so you have time to check in and relax before your treatment.
COVID Check-In: When you arrive to your appointment, please call 319-365-7721. We we let you know if your Provider is ready for you. Masks are required and please expect to be questioned at the entrance.
Cancellations
We, at Innovative Aesthetics, understand that your life is busy. However, if you must cancel your scheduled appointment, we appreciate a 24-hour notification. If two or more reservations have been missed or late canceled in the past, a credit card will be necessary to reserve future appointments. Missing or late canceling appointments will result in a charge equal to the full value of the service.
Punctuality
We understand that circumstances may arise that impact your arrival and we will do everything possible to accommodate your service. However, it may be necessary to alter or reschedule your service as a courtesy to the next guest.
Covid Policy and Procedures
Exposure to COVID-19 is an inherent risk in any public location where people are present; we cannot guarantee you will not be exposed during your visit. When visiting us, please follow guidelines from the CDC and health officials.
Gift Certificates
Gift certificates may be purchased at any time. Certificates may be purchased by a dollar amount or for a particular service or package of services. Curbside pickup or Local Delivery for $5.00 within 20 miles of Innovative.
"Excellent experience every time I go in. Very peaceful and pleasant atmosphere. They get you in and out in a timely manner and pay close attention to your needs and give you educated advice."
"Once I got the hang of the Ideal Protein plan, it didn't take long to see the results. 50 lbs lost in 4 months! The plan really is easy, the food is good, and now I have the tools and knowledge to keep eating healthy!"
"What an amazing experience at Innovative Aesthetics. My friend and I went in for facials on a to relax and we both almost fell asleep. The service was wonderful and answered all of our questions and also gave us some advice. Great way to spend the morning with a friend."
"If you are looking for a lifestyle change to become a healthier you this is the place! I've been a part of the program for 3 months and within a week I saw what all the hype was about. All the consultants/coaches welcome you in and are there every step of the way to encourage you on. Finally found what I was missing."
"My skin has never felt and looked better."
"Not only does Ideal Protein work, but the coaches are just amazing. Flexible, human, understanding & encouraging! ❤️ Ideal Protein changed my life."
"They have the latest technology in skin/beauty treatment. They know what to recommend to me to make me look and feel wonderful."
"Ideal Protein is such an amazing program. I lost 70lbs in less than a year on this program. The Facebook page is great to follow. It is a daily reminder that you are not alone in this journey!"