Microneedling
Aging is a natural process that everyone goes through at varying stages in their life. With aging, sometimes the skin's natural production of collagen begins to decrease and can lead to signs of aging. Along with aging, acne scars can also affect the body's use of collagen and your skin's appearance. Despite the look and feel of aging and acne, there are ways to combat these minor effects.
Collagen induction therapy, also known as micro needling, is a great way to address the signs of aging at the cellular level. Microneedling comfortably creates thousands of micro-injuries in the skin to trigger the body's natural wound healing process. This results in skin remodeling, including the formation of collagen and elastin. The outcome is beautiful, youthful looking skin.
SkinPen by Bellus Medical is the first microneedling device cleared by the U.S. Food and Drug Administration, clinically proven to safely and effectively treat facial acne scars for ages 22 and up. Your skincare professional will apply a thin layer of topical gel to your skin and select the appropriate pen setting based on your unique needs. Next, in a single motion, the pen will be gently pressed against the skin while simultaneously gliding in one direction until the entire treatment area has been covered. With as few as three non-invasive and affordable treatments spaced 30 days apart, you can improve your appearance for six months after your last treatment.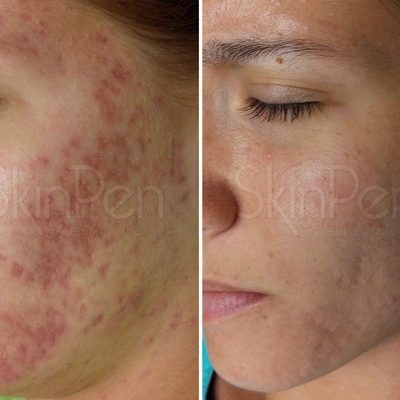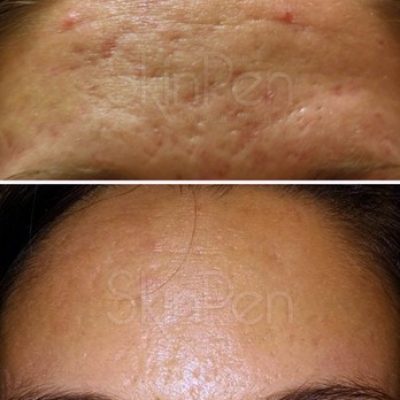 Frequently Asked Questions
"Excellent experience every time I go in. Very peaceful and pleasant atmosphere. They get you in and out in a timely manner and pay close attention to your needs and give you educated advice."
"Once I got the hang of the Ideal Protein plan, it didn't take long to see the results. 50 lbs lost in 4 months! The plan really is easy, the food is good, and now I have the tools and knowledge to keep eating healthy!"
"What an amazing experience at Innovative Aesthetics. My friend and I went in for facials on a to relax and we both almost fell asleep. The service was wonderful and answered all of our questions and also gave us some advice. Great way to spend the morning with a friend."
"If you are looking for a lifestyle change to become a healthier you this is the place! I've been a part of the program for 3 months and within a week I saw what all the hype was about. All the consultants/coaches welcome you in and are there every step of the way to encourage you on. Finally found what I was missing."
"My skin has never felt and looked better."
"Not only does Ideal Protein work, but the coaches are just amazing. Flexible, human, understanding & encouraging! ❤️ Ideal Protein changed my life."
"They have the latest technology in skin/beauty treatment. They know what to recommend to me to make me look and feel wonderful."
"Ideal Protein is such an amazing program. I lost 70lbs in less than a year on this program. The Facebook page is great to follow. It is a daily reminder that you are not alone in this journey!"