HydraFacial
Day to day our faces go through a lot; from battling the elements to putting on and taking off makeup, it's no wonder our faces require so much attention. At-home skin care routines can only do so much to maintain your face's health. At Innovative Aesthetics, we have the perfect solution to making sure your skin looks as fresh as ever with HydraFacial.
HydraFacials are one of the popular services that we provide with the ability to change your skin's look and feel in as little as 30 minutes. The treatment is an invigorating, non-invasive skin treatment that revitalizes your skin and leaves you feeling rejuvenated. . It delivers long-term skin health and can be tailored to meet the specific needs of all skin types. It offers instant, noticeable results with no downtime or irritation. The HydraFacial device removes dead skin cells and extracts impurities with the use of ingredients such as salicylic acid, while simultaneously bathing the new skin with cleansing, hydrating and moisturizing serums. The treatment is soothing, refreshing, non-irritating and immediately effective.
Treatment Packages:
Hydrafacial Red Carpet Treatment
Upgrade your HydraFacial to a Red Carpet Treatment by adding a Dermaplaning session beforehand
Hydrafacial Supreme
Enjoy this 75 minute Hydrafacial treatment. Includes your face, neck and chest
Hydrafacial Platinum
Includes a Hydrafacial, Dermaplane and Booster of you choice
Hydrafacial Celluma 
Upgrade your HydraFacial to a HydraFacial Celluma Treatment by adding a Celluma session after. Relax your way into better skin Learn More.
Hydrafacial Keravive
The HydraFacial Keravive is a unique and relaxing 3-step treatment designed to cleanse, stimulate, and nourish your scalp and hair follicles for fuller, thicker, healthier-looking hair! This treatment is perfect for anyone experiencing hair loss, dandruff or if you're just looking to revitalize your scalp!
Circadia Chrono-peptide
Benefits
Reduces the appearance of fine lines and wrinkles Energizes the skin
Leaves skin feeling radiant and glowing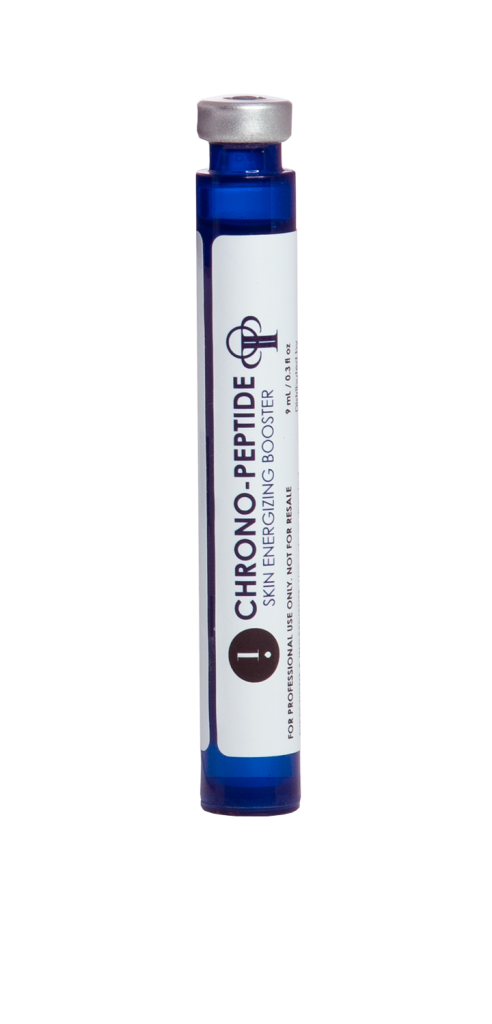 Murad Retinol Booster For Hydrafacial
Benefits
Accelerates skin's surface renewal and instantly plumps to minimize the look of wrinkles, even tone and boost youthful radiance
Rapid renewal while being gentle on skin
Plump skin's surface
Exfoliates and smooths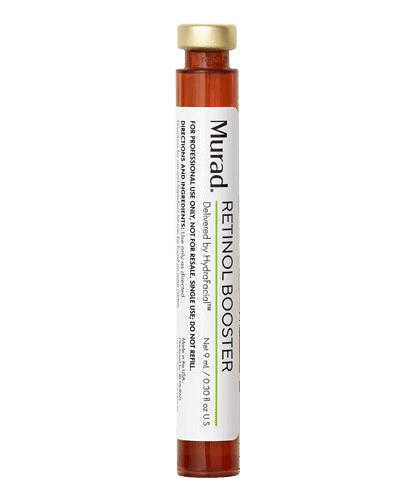 Hydrafacial Regen Gf Booster
Benefits
Designed to boost collagen and elastin production
Diminish the appearance of fine lines.
Captures and removes toxins and irritants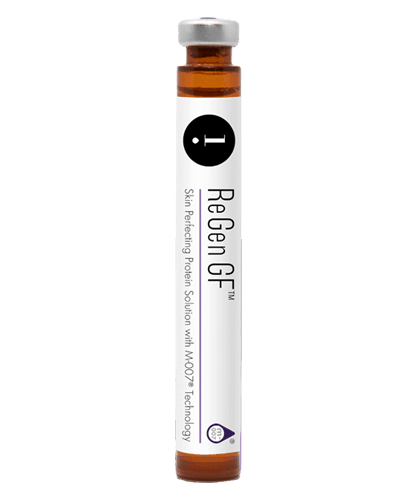 JLO BEAUTY® 
Booster
Benefits
Inspired and developed in partnership with JLO BEAUTY® skincare technology
Multitasking booster tackles lackluster skin for an even, glowing complexion
An ideal booster in preparation for a big event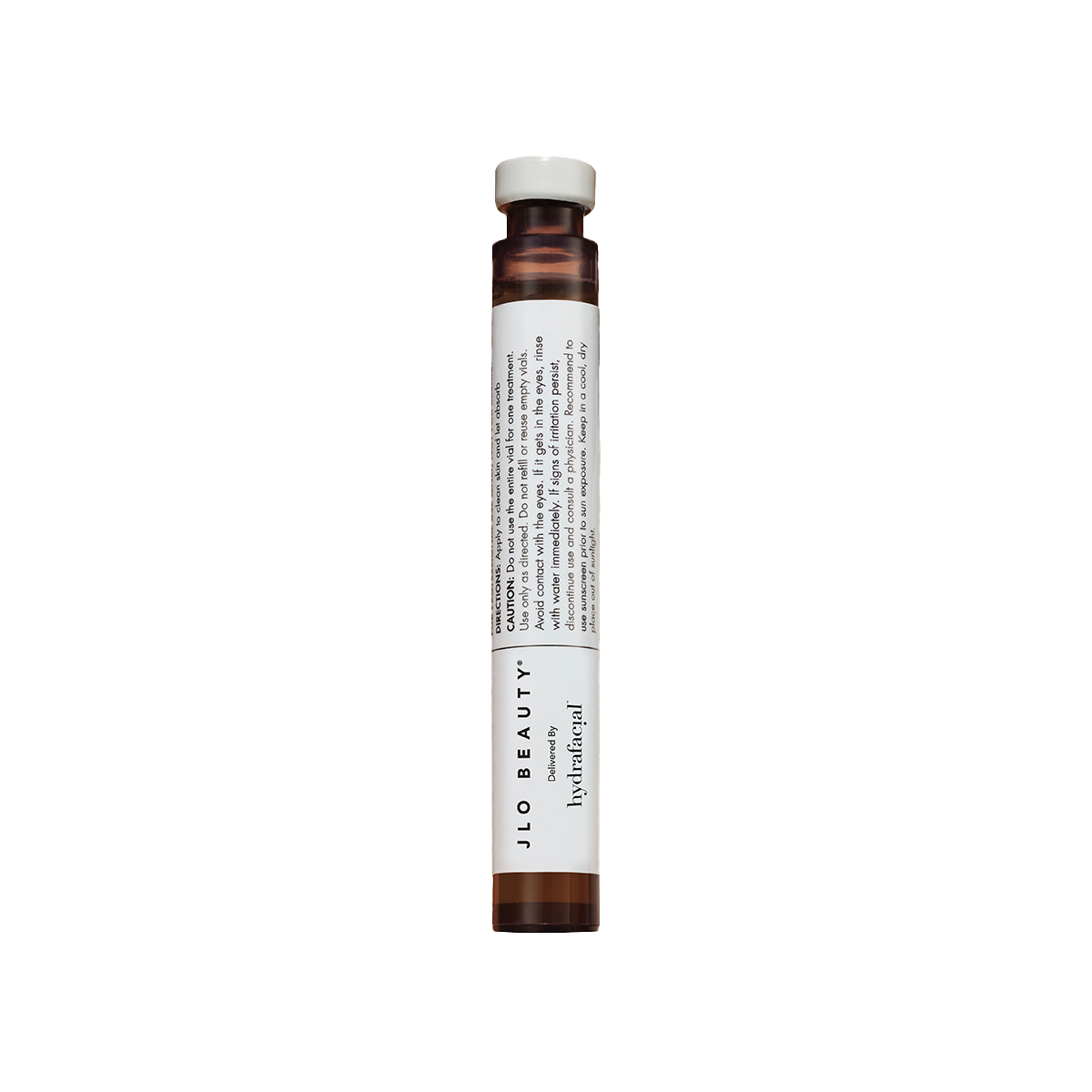 NassifMD Hydraglucan Intense Hydration Booster
Benefits
Rejuvenate and protect your skin
Hydrate, repair, and radiate your skin leaving it shiny
Addressing signs of aging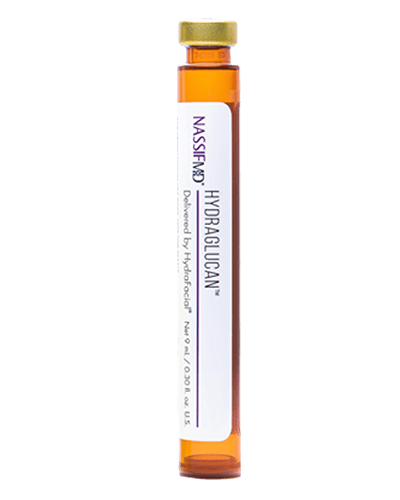 Hydrafacial Keravive Peptide Complex Booster
Benefits
Cleanses, exfoliates, and hydrates the scalp and hair follicles
Removes dirt, oil, flakes, dead skin cells and impurities from the surface of the scalp and from hair follicles
Stimulates scalp circulation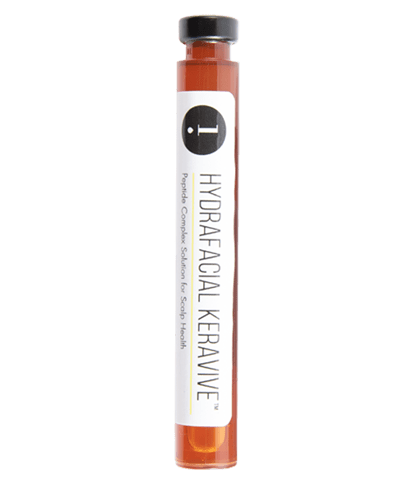 Frequently Asked Questions
Hydration is the foundation of healthy, radiant skin. Irritation of the skin has been proven to increase signs of aging. HydraFacial is a hydrating and non-irritating treatment.  It is an excellent treatment for acne prone skin.
The HydraFacial treatment is designed for all skin types. Even the most sensitive skin can easily tolerate the HydraFacial treatment. Your physician or skincare professional may choose specific treatment serums and/or customize the treatment for your unique skin conditions and needs. Consult your physician or skincare professional for a skin evaluation and sensitivity test.
Many clients report seeing visible skin refinement and an even, radiant skin tone after just one treatment. The smooth results and hydration may last 5 to 7 days or even longer. There's no quick fix to perfect looking skin, so one treatment per month is recommended for improving the appearance of dull, oily, and/or congested skin. Continued HydraFacial treatments are highly recommended to maintain results.
Hydrafacial MD®
Before and After
Hydrafacial MD®
Before and After
"Excellent experience every time I go in. Very peaceful and pleasant atmosphere. They get you in and out in a timely manner and pay close attention to your needs and give you educated advice."
"Once I got the hang of the Ideal Protein plan, it didn't take long to see the results. 50 lbs lost in 4 months! The plan really is easy, the food is good, and now I have the tools and knowledge to keep eating healthy!"
"What an amazing experience at Innovative Aesthetics. My friend and I went in for facials on a to relax and we both almost fell asleep. The service was wonderful and answered all of our questions and also gave us some advice. Great way to spend the morning with a friend."
"If you are looking for a lifestyle change to become a healthier you this is the place! I've been a part of the program for 3 months and within a week I saw what all the hype was about. All the consultants/coaches welcome you in and are there every step of the way to encourage you on. Finally found what I was missing."
"My skin has never felt and looked better."
"Not only does Ideal Protein work, but the coaches are just amazing. Flexible, human, understanding & encouraging! ❤️ Ideal Protein changed my life."
"They have the latest technology in skin/beauty treatment. They know what to recommend to me to make me look and feel wonderful."
"Ideal Protein is such an amazing program. I lost 70lbs in less than a year on this program. The Facebook page is great to follow. It is a daily reminder that you are not alone in this journey!"