Facials
Innovative Aesthetics Signature Facial
Designed to give all skin types the special pampering treatment they deserve. Medical grade skin care products are customized to meet the specific needs of your skin. The perfect antidote for skin that needs a little TLC.
Express Facial
All the benefits of a pampering signature facial for the person on the go!
Microdermabrasion Facial
This deep cleansing facial treatment revitalizes, renews and purifies the skin. A state of the art crystal-free microdermabrasion, with a face, neck and hand massage and a custom prescribed mask. This will leave your complexion immaculate and refreshed.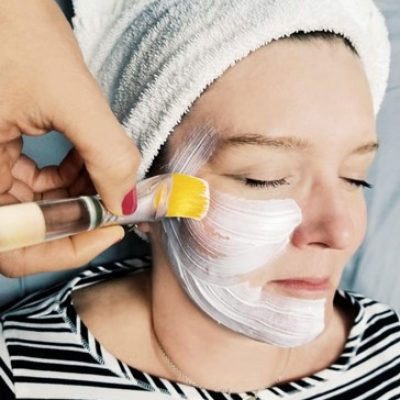 "Excellent experience every time I go in. Very peaceful and pleasant atmosphere. They get you in and out in a timely manner and pay close attention to your needs and give you educated advice."
"Once I got the hang of the Ideal Protein plan, it didn't take long to see the results. 50 lbs lost in 4 months! The plan really is easy, the food is good, and now I have the tools and knowledge to keep eating healthy!"
"What an amazing experience at Innovative Aesthetics. My friend and I went in for facials on a to relax and we both almost fell asleep. The service was wonderful and answered all of our questions and also gave us some advice. Great way to spend the morning with a friend."
"If you are looking for a lifestyle change to become a healthier you this is the place! I've been a part of the program for 3 months and within a week I saw what all the hype was about. All the consultants/coaches welcome you in and are there every step of the way to encourage you on. Finally found what I was missing."
"My skin has never felt and looked better."
"Not only does Ideal Protein work, but the coaches are just amazing. Flexible, human, understanding & encouraging! ❤️ Ideal Protein changed my life."
"They have the latest technology in skin/beauty treatment. They know what to recommend to me to make me look and feel wonderful."
"Ideal Protein is such an amazing program. I lost 70lbs in less than a year on this program. The Facebook page is great to follow. It is a daily reminder that you are not alone in this journey!"