IdealSmart App 
IdealSmart is a personalized Lifestyle Building assistant designed to help you achieve your weight loss goals while on the weight loss phases of the Ideal Protein Protocol. After you've accomplished your weight loss results, IdealSmart helps you maintain the "Ideal You" with smarter lifestyle living tools and support.
As you progress through the Ideal Protein protocol, you are introduced to "SMARTER" lifestyle habits, such as healthy eating and the value of regular exercise!
The IdealSmart App is the latest, easy-to-use tool Ideal Protein has developed to assist you in establishing these healthier new habits. The App helps you:
Track your meals, supplements, and hydration
Track biometric data with the IdealSmart Scale
Access the Ideal Protein Video Library anytime from anywhere
View your Ideal Protein appointments
Set your goals and monitor your progress
Download the IdealSmart App
IdealSmart Scale
Your technologically advanced IdealSmart Scale removes the mystery behind weight loss. Now you can precisely measure and monitor your progress with intuitive and informative graphs detailing your step by weight loss journey with the Ideal Protein Weight Loss Protocol. The IdealSmart Scale measures:
Body fat percentage,
Weight & BMI,
Hydration.
Ask your Ideal Protein coach about ordering your IdealSmart Scale.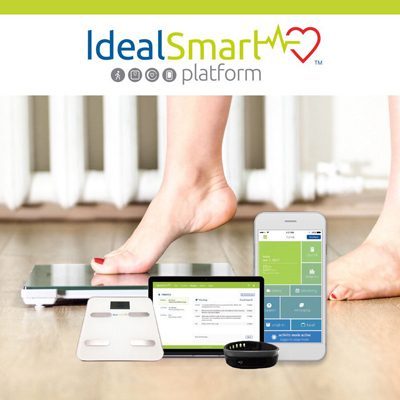 "Excellent experience every time I go in. Very peaceful and pleasant atmosphere. They get you in and out in a timely manner and pay close attention to your needs and give you educated advice."
"Once I got the hang of the Ideal Protein plan, it didn't take long to see the results. 50 lbs lost in 4 months! The plan really is easy, the food is good, and now I have the tools and knowledge to keep eating healthy!"
"What an amazing experience at Innovative Aesthetics. My friend and I went in for facials on a to relax and we both almost fell asleep. The service was wonderful and answered all of our questions and also gave us some advice. Great way to spend the morning with a friend."
"If you are looking for a lifestyle change to become a healthier you this is the place! I've been a part of the program for 3 months and within a week I saw what all the hype was about. All the consultants/coaches welcome you in and are there every step of the way to encourage you on. Finally found what I was missing."
"My skin has never felt and looked better."
"Not only does Ideal Protein work, but the coaches are just amazing. Flexible, human, understanding & encouraging! ❤️ Ideal Protein changed my life."
"They have the latest technology in skin/beauty treatment. They know what to recommend to me to make me look and feel wonderful."
"Ideal Protein is such an amazing program. I lost 70lbs in less than a year on this program. The Facebook page is great to follow. It is a daily reminder that you are not alone in this journey!"